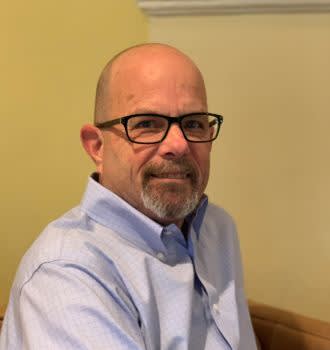 My work as an estate planner allows me to meet people and really get to know them. I am privileged to be able to listen to inspiring life stories and have others share with me their hopes and dreams. Trite as it may sound, I look forward to going to work each day.
It hasn't always been this way. I graduated from Santa Clara University in 1986 with an MBA and a law degree. For many years, I focused primarily on business litigation. Although I enjoyed helping my clients solve problems, I couldn't help thinking that many of the difficulties could have been avoided with better planning. That's why I made the decision to invest my time and energy on the estate planning part of my practice. It gives me a great deal of satisfaction knowing that I am helping my clients to anticipate and prepare for the inevitable changes and challenges life brings.
I am a lucky man. I have a dream job and a loving and supportive family.
Having my own law firm also gives me flexibility to spend time with my family. I decided when my children were very young that a large firm with unwieldy hours wasn't for me. I wanted to be able to take my kids to school and doctors' appointments, drive on field trips, and coach their athletic teams. Fast-forward many years and I'm now the proud father of two adult children: My daughter, Jessie, is a preschool special education teacher in the Oakland Unified School District. My son, Michael, is a carpenter and a writer. I still cherish the flexibility of my practice, though, as it allows me to spend more time with my wife of almost 35 years, Roberta, and our dog, Toby.
When I am not at the office, you can often find me at a baseball game or on a hike in our beautiful regional parks. I also enjoy reading and solving crossword puzzles. I have been involved with the local affiliate of Habitat for Humanity for over twenty years and served as Board Chair.
I am a life-long learner. I am one of the few people I know who actually loved going to law school. I feel like I learn something new every day. I enjoy listening to podcasts about philosophy, politics, sports, and storytelling.
That's my story in a nutshell. I look forward to meeting you and hearing your story.
Bar Admissions
California State Bar

Northern District of California

Eastern District of California
Education
Santa Clara University - JD & MBA - 1986

Santa Clara University - BA